Hi! I'm Konstantin and I'm not a wedding photographer.
But I am photographing a lot of weddings. I am located in a small city called St. Pölten in Austria and shoot weddings all over Europe.
I live in a little house with three awesome girls (I am married to one of them – and we had an awesome wedding with a bonfire and a bottle of Laphroig)
My favourite things in the world are watching Dr. Who and eating cold pizza and baklava for breakfast, and when I'm not shooting weddings you'll find me climbing at the gym.
I couldn't live without my camera, good food and traveling (so if your wedding will be in Sardinia, Greece, Scotland, Spain, Portugal or Morocco, or Berlin, or Scandinavia, or Albania, just give me a call). I spend a lot of time with my kids and nothing makes me happier than travelling around the world and adding new stamps to my passport.
My love of art is what got me into wedding photography. I've been a photographer for 7 years and I can't imagine doing anything else. The best thing about being a photographer is that I get to create art and shoot people that are in love (also I can spend 5 days a week in my Pyjamas if I want to)
My couples value good photography, and the last thing they want is a photographer who is super cheesy and takes over their wedding day.
My wedding photography style is natural and quirky. I capture all the romantic and silly moments, and let you get on with having a fantastic day. For me the best bit about a wedding day is the portrait session, because it's a chance for you to have a breather and for me to be creative.
Your wedding is all about marrying your best friend. You don't care about ugly chair covers or worrying about the little things that don't matter – you just want to have an amazing time with your favourite people.
If this sounds like you, and you like the sound of how I work then get in touch!
If you book me for your wedding you not only get some awesome pictures. You will get a piece of my heart and soul. In my photography work there is a little bit of every book, movie, song, drawing or conversation that inspired me so far. That is enough of me now. Let's talk about you and what keeps you going. Send a message to konstantinmikulitsch@gmail.com
I also like letters: Konstantin Mikulitsch / Julius-Raab Promenade 10-2 / Austria
Or use my awesome form to see if I am available at your wedding date.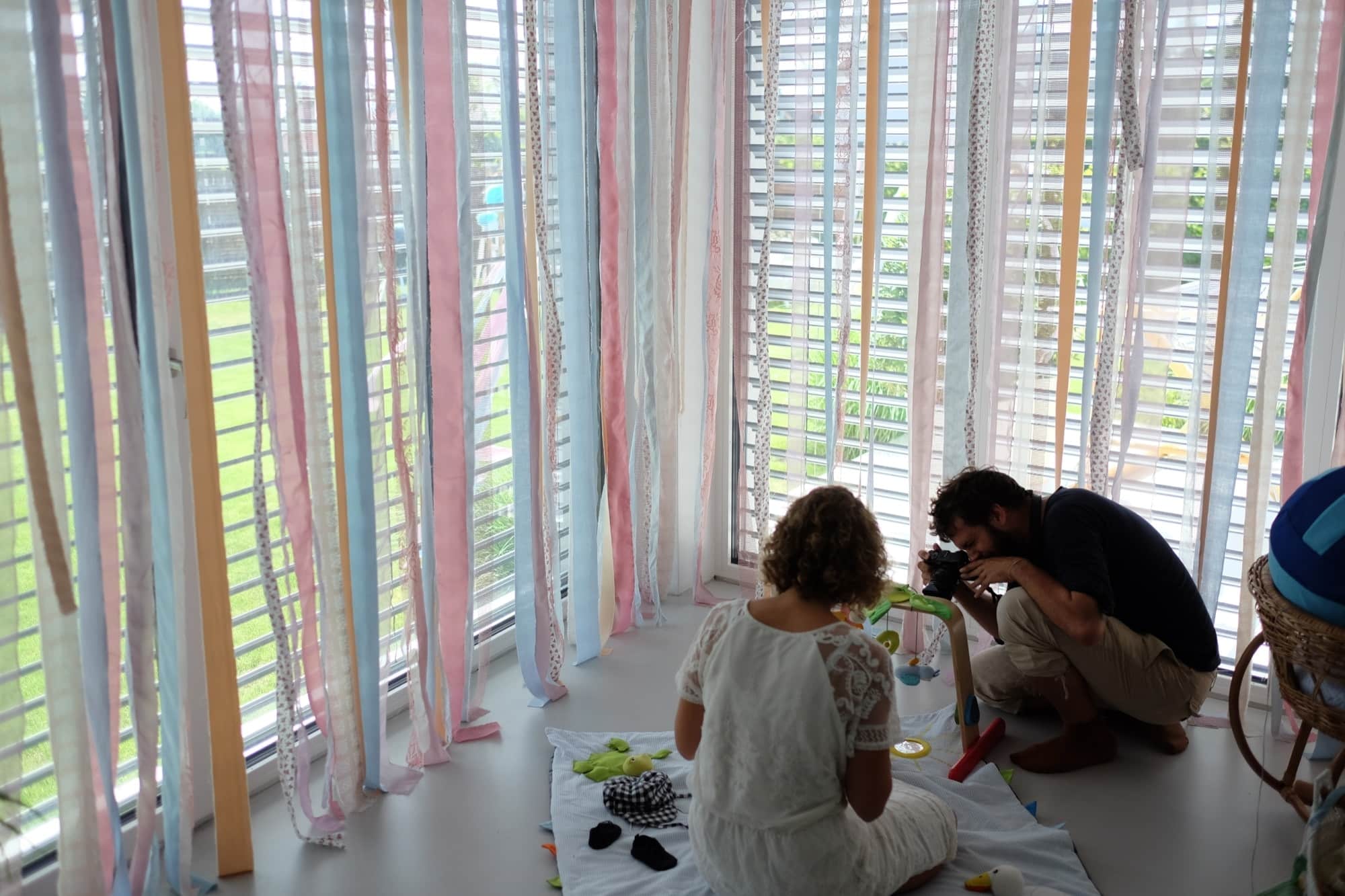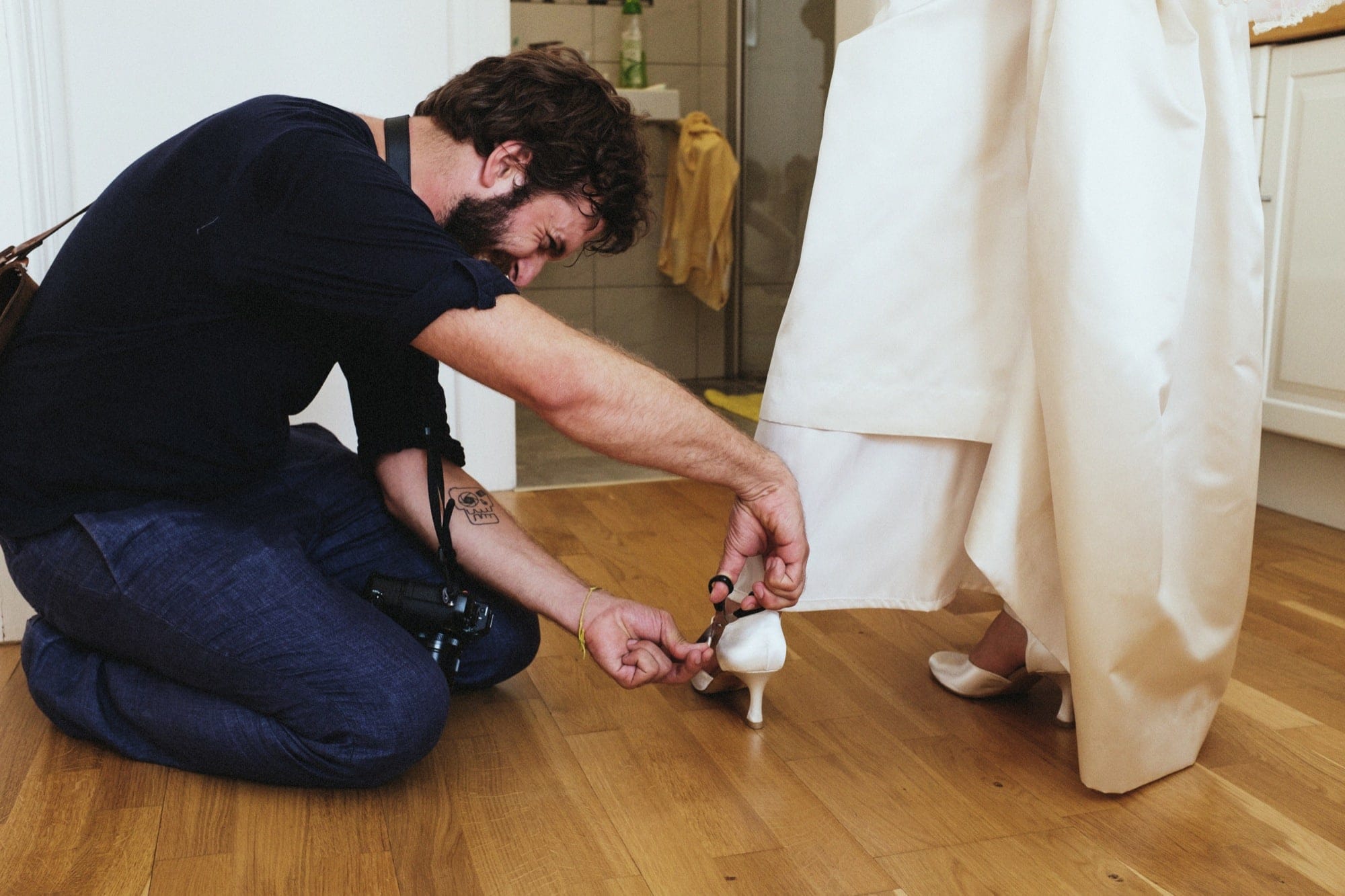 Always ready to help if you need a hand 😉
---
FAQ
How would you describe your style?
Authentic, artistic, raw. Perfect unperfect, like life is. My style is very very documentary. I try to be in the middle of the situation without disturbing it. Like a photo-ninja. 😉
Pure documentary. Does this mean you don't do any family group shots?
Of course not. I will do a couple session with you as well as family formals if you want to. But the rest of the day I won't force anyone in front of my camera.
What do we get?
With every collection you get all the pictures in high resolution on an online gallery where you can download them and purchase FineArtPrints. Plus a diashow with the best pictures so you can easily share the experience with your family and friends. I also offer Photobooks, Fineart Albums and Prints.
How much for a full day documentary?
Elopements start at €1.800,- for 6 hrs
Weddings start at €2.400,- for 8 hrs
Get in touch and I'll send you more pricing information.
Do you travel for work?
Yes, sure! I would love to document your wedding anywhere in Europe. Plus Morokko – because it is awesome there! I will charge you only my actual travel costs plus two days of accommodation. So be assured it won't cost you a fortune to get me to your awesome wedding.
We heard you live a plant-based lifestyle: What shall we tell our caterer?
It ist not really hard: Tell the cook I just eat vegetables and fruit. I am sure he knows how to handle those bloody vegans. 😉